Naplánovaná událost
CEI
Equal Pay Day
Pozvánka
Dear mentors,
as part of the preparations for the 13th year of Equal Pay Day, we are organizing two meetings of mentors for you, which will take place online on the Zoom platform.
Lets find out how the preparations are going and how the whole event will take place. Gain experience and meet other mentors of this unique event.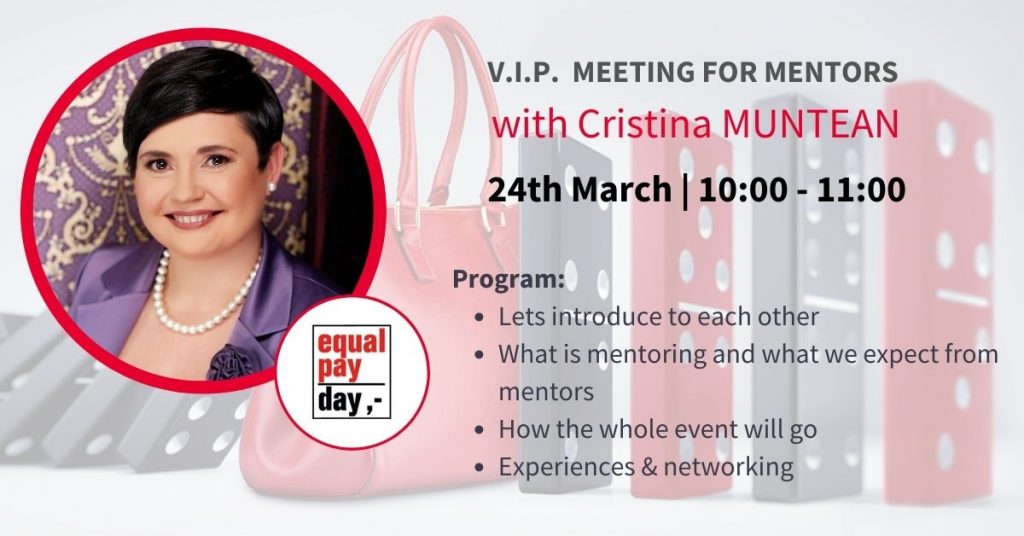 The meeting on March 24 10:00 – 11:00AM will be led by Cristina Muntean, founder of Media Education CEE.
Meeting Registration